SALON D'AUTOMNE 2008
FROM 16 TO 26 OCTOBER 2008
Opening Thursday 16 October, from 5:30 to 10 PM

An international artistic venue where Asia, Africa, Europe and Latin America meet.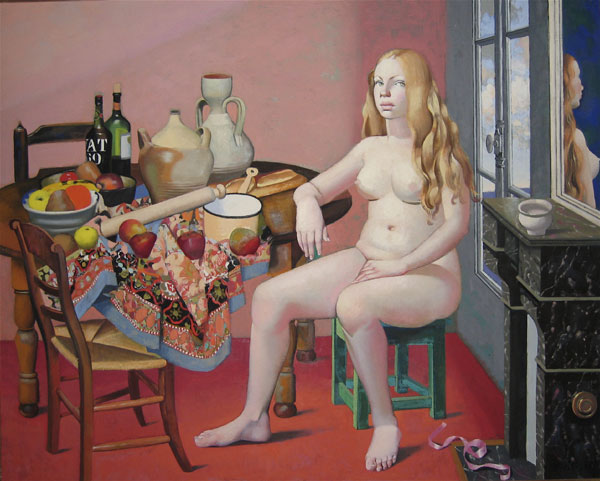 While painting has always been the privileged means of expression of the artistic challenges of an era, it will be accompanied this year at the Salon d'Automne by a suite of works that illustrate the main registers of contemporary creation. Mural art, decorative art, artists' books, short feature films will dialogue with the works selected by the jury of the Salon d'Automne and produced during 2008: paintings, sculptures, drawings, prints, photographs, ceramics.


Deserved homage


The Salon d'Automne is watchful of contemporary creation but does not forget for all that the artists who contributed to write its history. As an example, a homage will be rendered this year to a major figure of the Paris autumn art fair, painter Georges Arditi, the father of actors Catherine and Pierre Arditi. Born in Marseille in 1914, a student of Carlu, Legueult and Cassandre, the former resistance fighter's remarkable work, located at the borders of Surrealism, continues to touch us today. A retrospective will be dedicated in parallel to the «forgotten pioneers of the Salon d'Automne». It will bring together works by some fifteen artists who exhibited between 1903 and 1913, in the «heroic» years of the Salon, the majority of which have been totally forgotten today. Who remembers Frédéric Cordey, Ricardo Florès, Louis Legrand, Ludovic Vallée, Emile Barau, or Corgialegno?

Illustration: self-portrait by Georges Arditi


Egypt is the guest star

This year, after Korea, Syria and Palestine in 2007, following its tour of the Mediterranean, the Salon d'Automne will host for the first time in its history, an important delegation of painters and sculptors from Egypt. It all started when the President of the Salon, Noël Coret, was in Cairo in November 2007 and was in touch with the department of Fine Arts of the Ministry of Culture. Egypt's exceptional participation is part of a dynamic perspective of artistic exchanges between Egypt and France, with the short- term project of an exhibition by a delegation of artists from the Salon d'Automne in a prestigious site in Cairo. From Georges Fikry to Riham El Sadany, this is a unique opportunity to encounter artists who, in spite of the remarked Egyptian participation to the Biennale of Venice in 2006, are still too often absent from the European artistic networks.


A wealthy and varied offer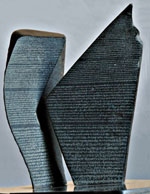 A gust of fresh air will blow through the venue with the presentation by the Olivier de Serres school of a selection of works produced by its students and professors. Following a long period of absence, architecture will be back, in force: the public will discover works and projects on paper, models, that all demonstrate the dynamics and variety of young, contemporary architecture. Jean Desvilles' short feature films are once again presented to the public, this time on the theme of artists' workshops. Last but not least, the tradition instilled four years ago together with the Unesco de Sarria center lives on: the Salon will welcome a delegation of Spanish artists, painters and sculptors from Galicia.

Illustration : Saïd Badr, sculpture


PUBLICATION:

ESPACE AUTEUIL
Former Auteuil station Place de la Porte d'Auteuil 75016 PARIS

INFORMATION:
Tel: 01 43 59 46 07 E-mail : contact@salon-automne-paris.com Website : www.salon-automne-paris.com

OPENING HOURS:
Open every day from 11 AM to 7: 30 PM. Open certain evenings until 10 PM.

ADMISSION PRICE:
Full rate: 10 €, Reduced rate: 6 €, Rate 7-18 years old: 5 €, Groups and schools: 4 €

PRESS CONTACT:
Jean Desvilles, in charge of Communication and Development Tel: 06 80 58 63 90 Email: mijean.desvilles@free.fr